Come as
Guests

,
Stay as

Family

.
We are dedicated to Laramie community and we are proud to be a locally owned, independent company.
A Trusted Partner for Buyers and Sellers
Turning Leaf Realty is committed to providing exemplary service and knowledge to real estate buyers and sellers in southeastern Wyoming. Whether you're purchasing your first home, upsizing, downsizing or looking for an investment property, Turning Leaf is a trusted partner with decades of experience.
Our company is locally owned and our agents live, work and raise their families in Laramie. We want to show you why Laramie is a great place to plan your future. We strive to create long-term relationships with our clients. As the #1 ranked Laramie real estate agency, we work every day to build our community.
Call us at 307-760-6589 or stop by our office at 208 East Garfield, Suite 202 in downtown Laramie.
Discover How Turning Leaf Has Helped People Just Like You Buy, Sell, Invest and Manage
We get it – choosing an agent is a big decision. Let's schedule a short call and talk about what you're looking for.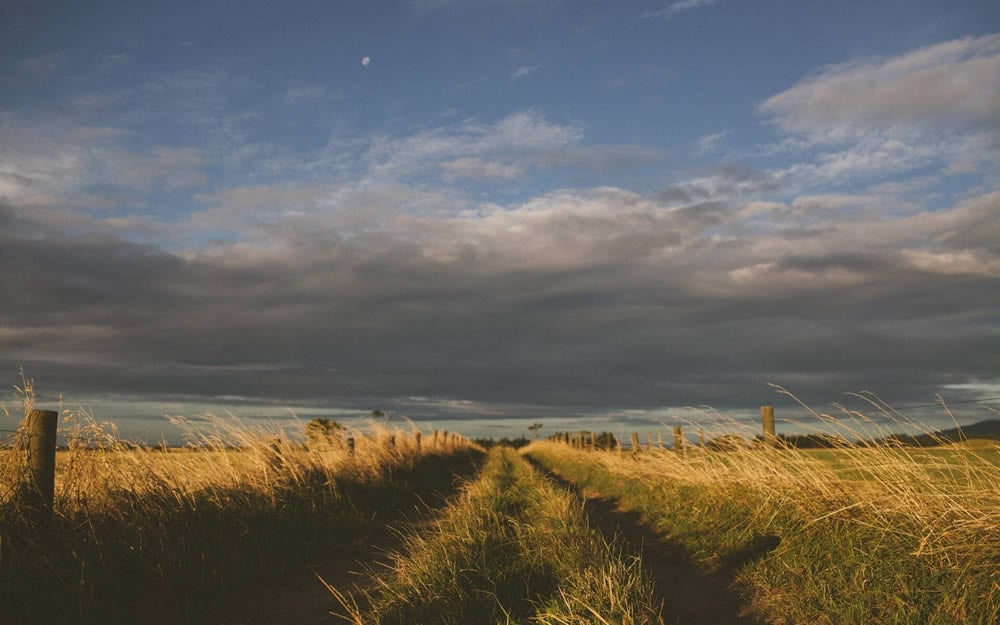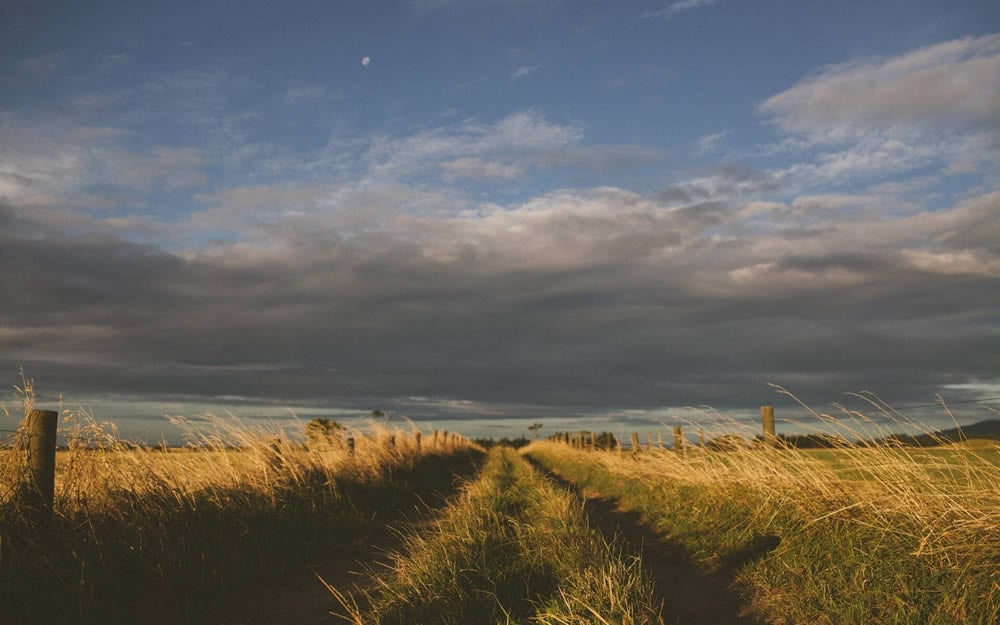 We get it – choosing an agent is a big decision. Let's schedule a short call and talk about what you're looking for.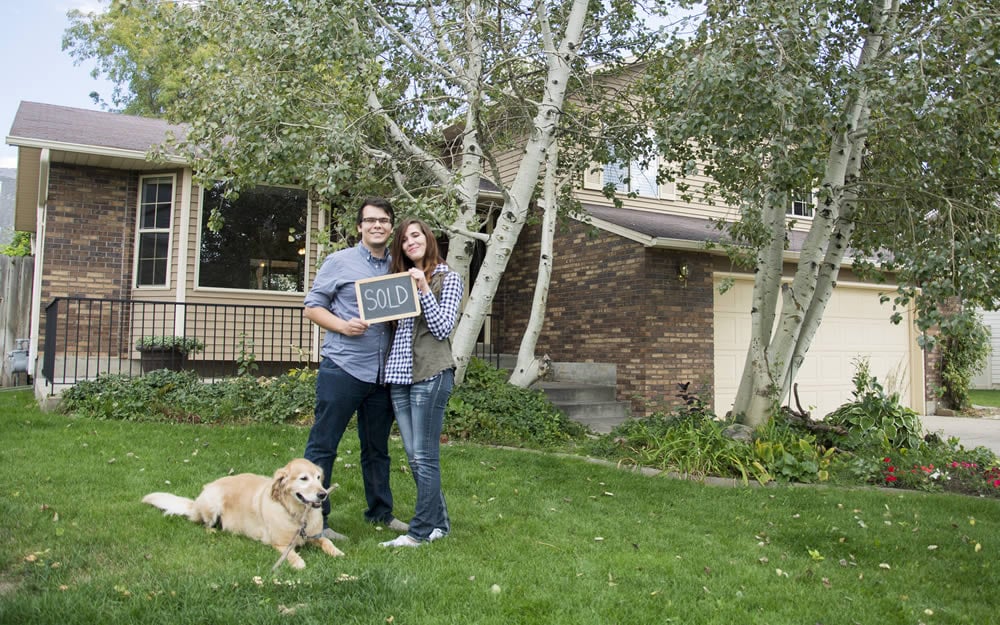 Find your dream home. Let us show you how. Download our guide to learn more about buying a home.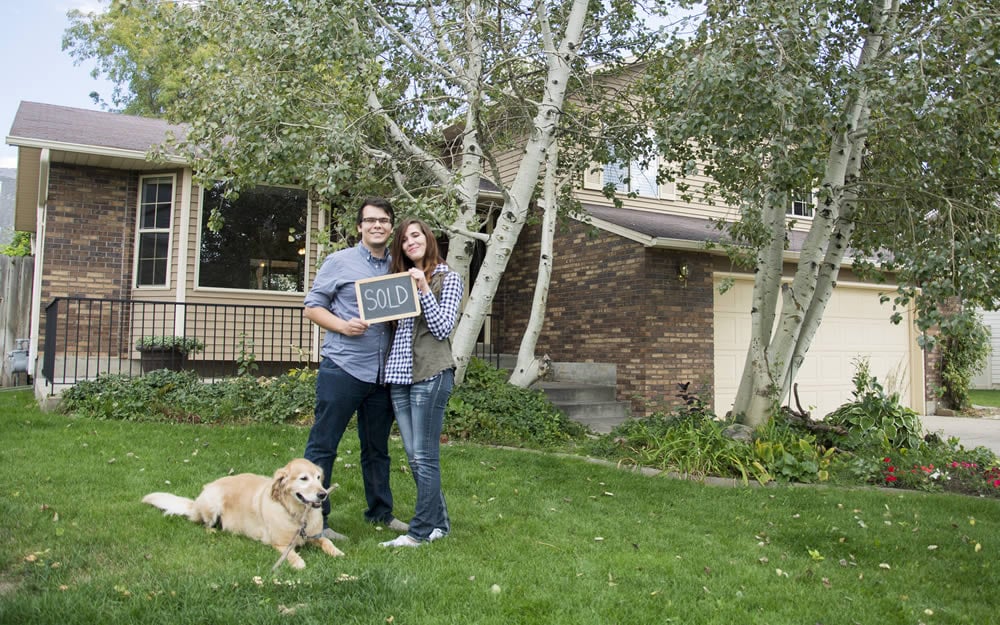 Find your dream home. Let us show you how. Download our guide to learn more about buying a home.
Whether you are downsizing, upsizing or relocating, our experienced team is here to help. Download our guide for tips on how to sell your home.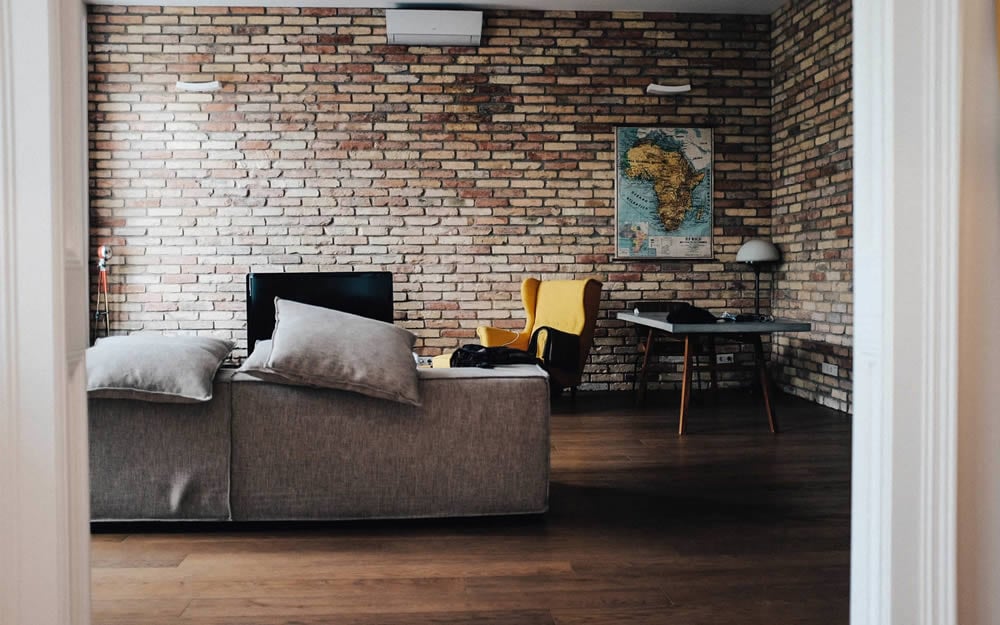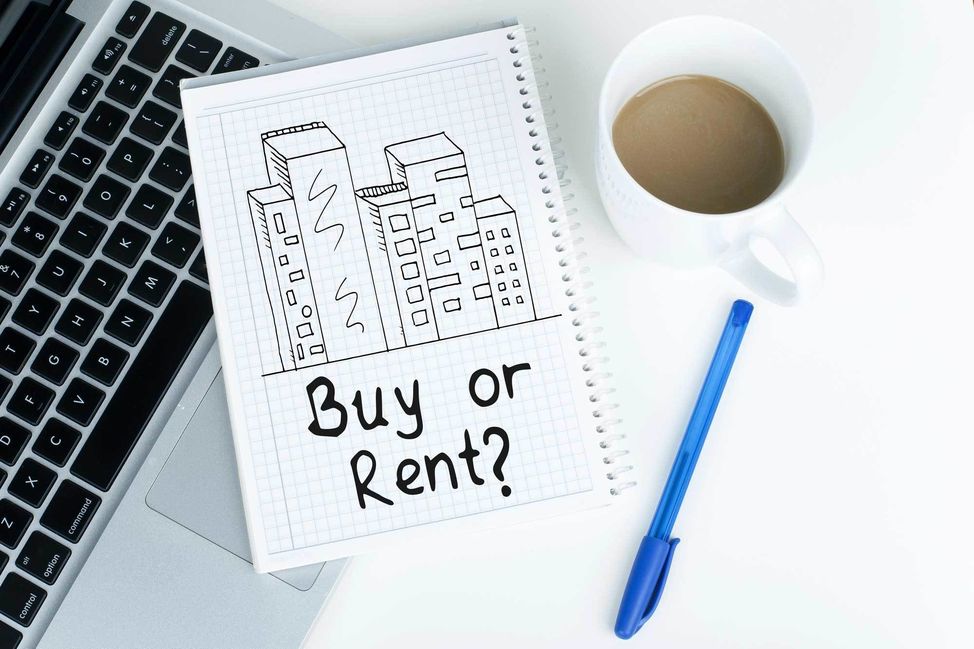 Choosing whether to rent or own a home is not an easy decision. It requires you to carefully examine the factors and costs associated with each option. Which is better? That depends.
Your unique economic situation, lifestyle and goals play the largest part in deciding what is better for you. It's important to go into your calculations with open eyes. As much as you want a home, you may not be able to afford it. Or it may not be the right decision for the way you like to live.
Factors To Consider When Buying/Renting a Home
The following four points are the largest factors to consider when weighing the pros and cons of home ownership vs. rental.
1) What are the total costs?
Many people look at the economics of home-ownership as a mortgage payment only. In reality there are insurance, repairs, property tax, homeowners association dues etc. that all have to be factored in to your monthly costs. Check out this calculator from the New York Times to see more.
Use a calculator and compare to see if:
The monthly cost as a homeowner is less than renting.
You can afford the monthly cost (if it works out more than renting in your area)
Saving a 10-20% down-payment is feasible for you
If owning a home definitely the way to go for you, you need to be able to answer the above questions definitively.
2) What is important to you?
Are you more interested in building for the future, or reducing your financial risk until you can figure out a plan? You may want to own if you are thinking about starting a family. But as someone who is single, you may enjoy your freedom and having less financial debt. (Even if it is building your net worth in the long run)
Undoubtedly, buying a house only makes sense if you plan to set up roots. If you plan to move within (or every) 5 years, your transaction costs will likely bring the equity you build in your house to zero. Thus diminishing your upside while carrying all of the liabilities that come along with home ownership. Owning a home is a smart decision if you plan to stay for 10 years or more.
3) What is your preferred lifestyle?
Do you want to build a career in a specific city or travel around? Do you have long-term goals in mind? It's okay if you don't. The most important part is being aware of where you are at. You may want to get some international work experience or try your luck in another part of the country. Or not.
Really think about what you want. You could lose some serious money if you buy a house and sell within a few years because you decide it isn't for you.
4) What are the opportunity costs?
Think about the pros and cons of home-ownership. On one hand, you will always have a home base. On the other, you have a property that ties you down to a geographical location. Can you make more money in another city? With a home, you can't move to pursue those opportunities.
If rent is equal to monthly payments as an owner, think about the opportunity costs of having all of your money tied up in the house. For example, some investors may rent and opt to invest their money in the stock-market or other investments in their portfolio. Can you make higher percentage returns yearly with the money you would be using for a down payment?
The above were things you will want to consider. If you need to be realistic to make the right decision about renting vs owning a home. The below two situations may help if you aren't able to come to a conclusion.
When is Renting a Home Better?
Despite popular belief, owning a home is not always the best decision. Let's not be black and white. It depends on your particular situation.
You may want to rent if:
You want to travel and set-up shop in different places every few years.
You do not have the job or financial security to (realistically) guarantee payments for years to come.
You have demonstrated the ability to make better financial returns through other investments.
There are other factors. However, this is a good starting point to help you determine your argument for renting versus owning a home. The benefit of renting is not being tied down to a geographic location and being able to leave when your lease runs up.
When is Owning a Home Better?
Owning a home is the long-term game. You need to have your goals in mind and understand if you can afford it.
You may want own if:
You are okay with staying in one place for 10 years or more.
You have the financial stability to afford the home (and float payments if you lose your job)
You want to leverage your home as an investment property down the line (through rental)
Owning a home gives you an anchor. It helps you stay grounded by having a home base. At the same time, you can increase your upward potential by leveraging the home as an investment property.
Some food for thought
Choosing to rent or own your home is a big decision. It depends on your individual situation and vision for the future. In short, owning is traditionally the better long-term strategy. However, that's not to say that you can't do as good or better with the right investment portfolio.
Before jumping into anything, analyze yourself. Think hard about where you are and what you want for the future. Speak to a realtor and see if they have any advice for your individual situation.
If you are looking at purchasing property in the area, give me a call. I'd love to discuss your options and see if buying is the right path for you.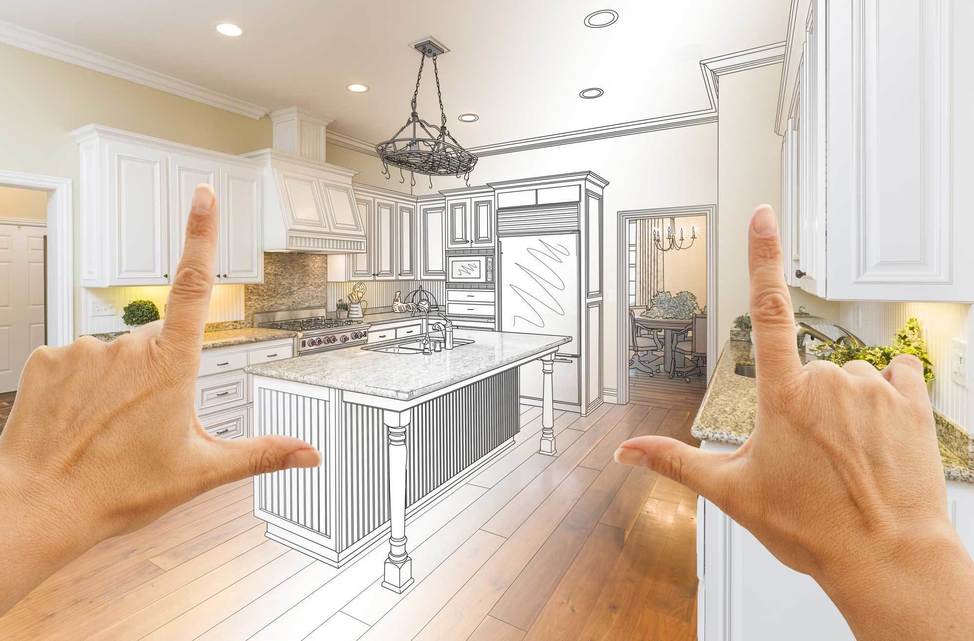 You want to make the most money possible when it comes time to sell your home. The way to do that is by improving and updating the things in your home that buyers look for the most.
We compiled this list for those looking to boost their resale value. It's important to focus on the renovation projects that will net you the highest ROI. All of the projects on this list were chosen for their ability to produce high ROI as well as create a more desirable home. Remember – it's important to make money. But it's also important your house doesn't sit on the market for a year.
Make these updates and you should fetch a high sale price, quicker than you would otherwise.
1) Remodel the Kitchen
The decision among real estate experts about where you get the highest ROI renovating your home is unanimous. The answer is in the kitchen. For some reason people just want nice kitchens and care about it more than the rest of the house… Maybe it's because that's where people like to entertain guests. Your main priority when renovating a kitchen should be layout. Creating a structure (or bones) that is functional and can easily be updated is super important. It's one thing to replace a counter-top and cabinet doors. It's a different story to completely renovate the whole kitchen.
Once you get the structure out of the way, search for materials that have a high quality look without a big price tag. You can make a space look modern and luxurious without having to use marble and granite.
2) Update Bathrooms
Bathrooms are the second place buyers typically place the most value in a home. The good news is that making updates to a bathroom doesn't have to cost a fortune. En-suite/master bathrooms are the most important. As they say, it's where the magic happens. Cast a spell on potential buyers with a beautiful en-suite. That was really corny I know…
3) Repair plumbing issues
Can we say structural problems? This is the #1 worry of all potential buyers. No one wants to move into a beautiful new house and have a disaster occur two or three months down the road. Re-doing your old piping and updating it to a newer plastic solution is a huge selling point. This removes some of the potential fear that comes with buying a home.
4) Remove paneling
Wood paneling and Stucco are common in older homes. Mainly because when it was popular, we didn't have walls without imperfections like we do now. Not only are these two things ugly, they also show potential buyers that you lack the ability to update your home. "If you can't update this, what is is lurking?"
5) Attic Renovation
Attic renovations are a popular choice among DIY projects as expenses can be minimized. In many houses you will have the bones for a room. All that is required of you is putting up walls and handling the cosmetics. Updated attics can sometimes be a stronger selling point than updated basements.
6) Replace Siding
Since curb appeal is so important, it makes sense to focus on the biggest factor. The outside of the house. Everyone knows the dingy, yellow siding that used to be white 60 years ago look. If your house looks like that – sorry. It's time to update. For those on a budget you can also try power washing. Power washing sometimes brings better results than you could imagine. And it barely costs
7) New Garage Door
In addition to replacing/refreshing your siding and landscaping well, your garage door can play a big part in selling your house. It's another element of curb appeal that can draw in or turn-off potential buyers. Luckily, new garage doors re-coup on average 80% of their investment in the long term. Basically, it will help you break even (or make money) while making your house more desirable.
Final thoughts
You want to sell your home in the least amount of time and for the most amount of money possible. The way to do this is by performing renovations with a high ROI. In addition, you want to focus on the most desirable updates. Doing so will ensure you attract more interest on your property.
Each of these on the list may not be necessary or feasible with your budget. Remember that curb appeal, kitchens and bathrooms are important. If you can focus on nothing else, focus on those things. These projects will reduce your risk of losing money in the renovation process and also help you sell quicker.
Need more information on selling your home in the area? Give me a call!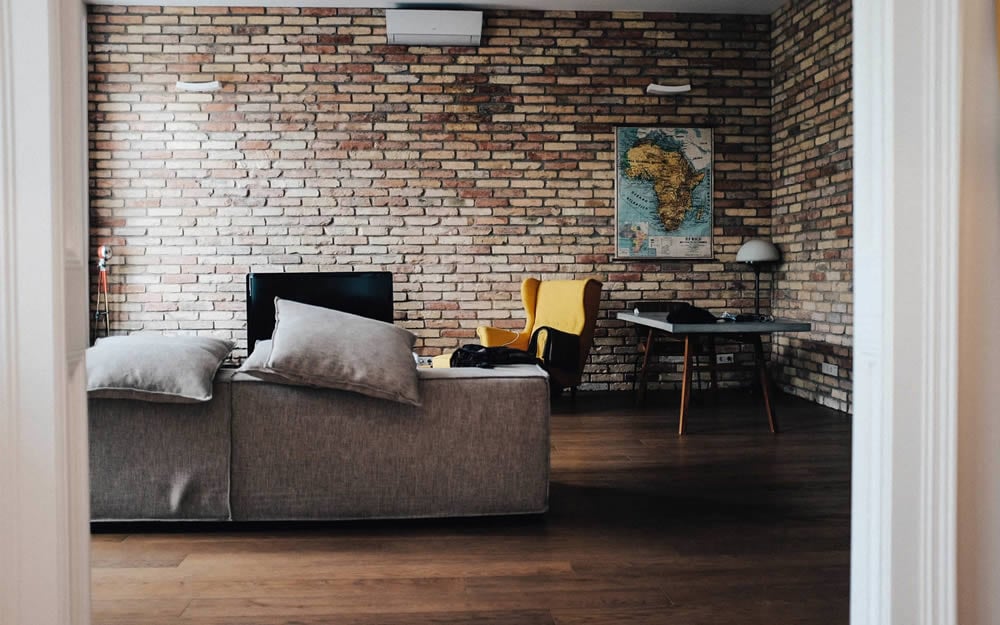 Whether you are downsizing, upsizing or relocating, our experienced team is here to help. Download our guide for tips on how to sell your home.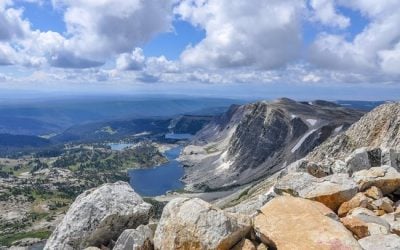 While summer is winding down in Laramie, there's still plenty of time left to soak up the sun. Here's a few Laramie activities to squeeze in before the cooler days of autumn are upon us. Head to the Thursday and Friday evening farmer's markets. Thursday nights the...