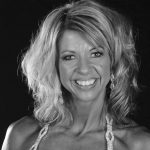 kristen-peterson
Founder/Broker
A little about me
Kristen Peterson was born and raised in the Centennial Valley and is the fourth generation to make Laramie home. When faced with a new season of life, Kristen founded Turning Leaf Realty and now her business lives in the same building that her grandfather ran his medical practice out of. With over two decades of experience in real estate, Kristen thrives on never having two days that are alike and building long-lasting relationships with her clients so she can serve them no matter what season of life they may be in. She keeps an active pulse on the Laramie community and surrounding areas. Kristen loves Laramie and can't wait to share our beautiful town with you!
Number Of Years Living In Laramie
Born and Raised
Favorite Part About Living In Laramie
"I love that we have four seasons in Laramie. Our beautifully clear, starry nights and crystal blue skies by day greet us most of the year. Our summers top out in the temperatures reaching low to mid 80's. Air conditioning is really not necessary here! I love that we only have a couple of chain restaurants other than fast food, and that the majority are mom and pop owned taverns and eateries."
Specialties
"Because we are a small community we try to continue to educate our team on the new and upcoming fads and the classics. We offer traditional real estate services for both Buyers and Sellers. Whether you are a first time homebuyer shopping for that perfect home, a move-up Buyer, or maybe you are downsizing as empty nesters, or possibly building a new custom home or are an investor.
Our vision is based on everyone's life changing seasons and we will go the extra mile to make sure that your experience is smooth and something very positive to look back on. We know that you have many choices and we believe with the extra customer care we can earn your loyalty for a lifetime."